Skip to product information
Description
The Amish McCoy Morris Chair has been a popular seating option for over a hundred years. The McCoy Morris Chair back is adjustable via wooden pegs and peg holes.
Chair: 33.5"w x 39"d x 40.75"h
When reclined: 48"d
Seat:23.25 w x 21.5d x 18.5h
*Optional footstool: 24.75"w x 17.5"d x 14.5"h
Mission slats
3 Peg adjustment

Regular price
$1,885.00
Sale price
$1,403.00
Unit price
per
Sale
Sold out
You will be charged a deposit today for the total cart amount, the remaining balance will be charged at delivery time. Shipping costs will be added during the checkout process.
Expected release date: Sep 24, 2023
View full details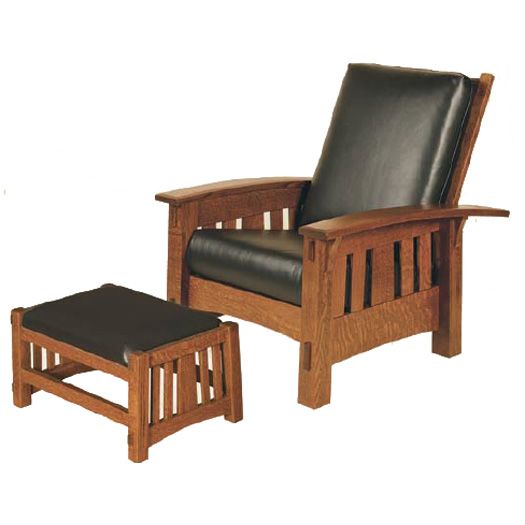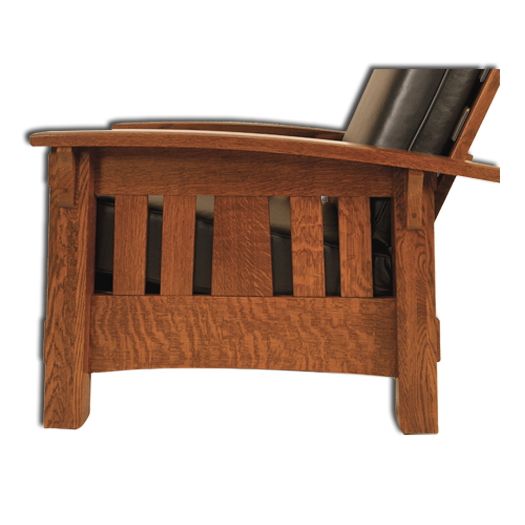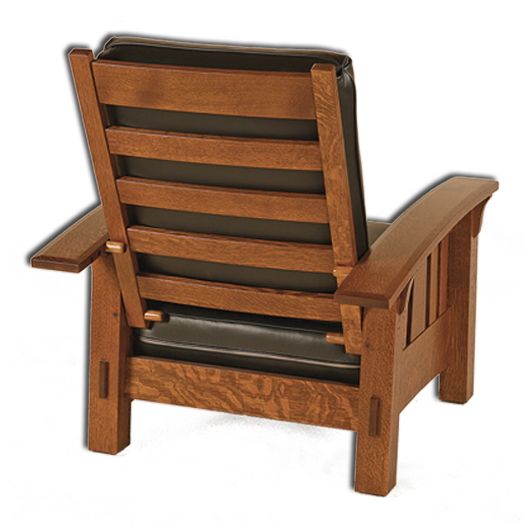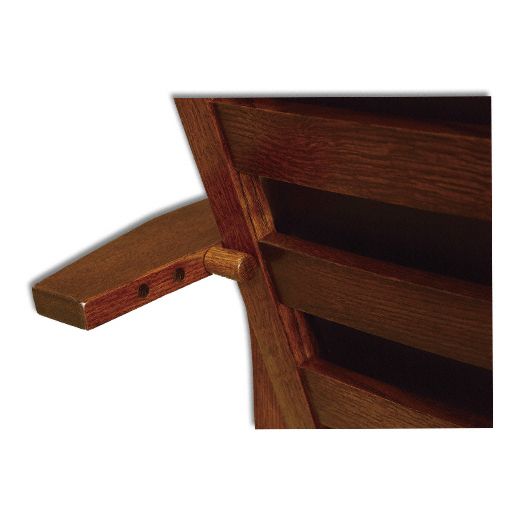 It's Just What I Wanted
I absolutely love this chair. It's something that i've wanted for a while now. I looked into a local furniture store that makes their pieces in house and it was 3x the price of this with an equally long wait time. I was a bit concerned making such an expensive purchase online and sight-unseen, but Amish Furniture definitely delivered as promised. The chair itself is beautiful and really solid. I'd love to know their recipe for the finish on it, it's insane. The wood is silky smooth, the color is a perfect match for that classic Craftsman look and the quartersawn oak has a lot of markings that pop out and have lots of personality. You can tell they put thought into selecting the wood that would be visible because it has a lot of definition. In addition, the upholstery is great and the cushion is really comfortable. This feels like an heirloom piece that will be around a long time.
They said it would be a 6 month lead time and it was exactly that long; it's worth the wait though. It took about 5 months before i got my fabric sample and i was getting worried. I called and they were reassuring. Once the samples came in and i returned them, the chair only took another month to complete. The delivery company they used was great too. They were right on time, they brought it in the house, put the back on it, took a photo for proof of delivery and were out the door in 5 minutes. Nice and easy.
I would certainly buy my next piece of nice furniture here, it was a good experience all around. I will probably buy the matching ottoman next.
I'm going to build my own end table to match this; I would really love to know the finishing details (if you can tell me). What is the stain color, wood dye, lacquer and general process you use?
Thanks for coming through with a great chair.
Still anxiously awaiting its arrival!!
The website pictures of this Morris Chair look very nice. I ordered it in January and, due to the pandemic and other unforeseen difficulties, on this 12th day of May it has yet to arrive. I recently received notification that it is now enroute to my home so I am anxiously awaiting its arrival in the near future. My hope is that I shall be thoroughly delighted with the chair and ottoman once they have been situated in my living room.