When creating an inviting and stylish outdoor space, the right furniture can make all the difference. The outdoor furniture collection should be a package of comfort, durability, and aesthetic appeal to elevate your outdoor experience.
Discover varied options, from cozy Adirondack chairs perfect for intimate gatherings to spacious grandpa gliders for entertaining friends and family. All outdoor furniture is crafted with weather-resistant materials and ensures longevity, even in challenging outdoor conditions.
Transform your backyard into a serene retreat with loungers and hammocks designed for relaxation under the open sky. For those seeking a touch of elegance, explore stylish outdoor sofas and coffee tables, adding a touch of sophistication to your garden or patio.
Upgrade your outdoor lifestyle today with a premium outdoor furniture collection. Create lasting memories in spaces adorned with quality and style. We at Online Amish Furniture based in the USA can help you get the right outdoor furniture items at a great price and the best quality. Let's check the ultimate guide to buying the different furniture items for our outdoor lifestyle.
Know about Adirondack Furniture & Grandpa Furniture for Outdoor Lifestyle
Adirondack furniture, often known as Adirondack chairs or footrests, holds a rich history deeply rooted in the Adirondack Mountains of upstate New York. This iconic outdoor furniture was first conceptualized in the early 20th century by Thomas Lee, a vacationer seeking comfortable seating for his family's summer retreat. In 1903, Lee crafted the original Adirondack chair using simple materials like local pine boards. This innovative and ergonomic design quickly gained popularity among locals and visitors alike. You can easily buy these timeless pieces of furniture from reputed online furniture stores like Online Amish Furniture.
Adirondack Chair: The Adirondack chair's popularity is constantly growing, and its design evolved, with artisans refining and enhancing its comfort and aesthetics. As the years passed, the iconic chair became a symbol of rustic charm and leisure, often seen on porches, decks, and lawns. Its distinctive design featured a slanted back, wide armrests, and a sloping seat. It is strategically positioned for optimal relaxation while enjoying the stunning scenery.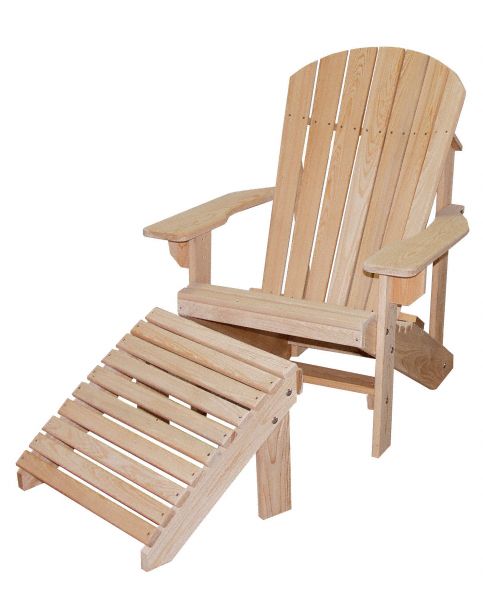 Adirondack Footrest: Elevate your outdoor relaxation experience with Adirondack footrests. Designed to complement the iconic Adirondack chair, footrests offer the perfect fusion of comfort and style. Adirondack footrests provide a comfortable place to rest your feet while you unwind. The ergonomic design ensures optimal support, allowing you to enjoy your outdoor lifestyle.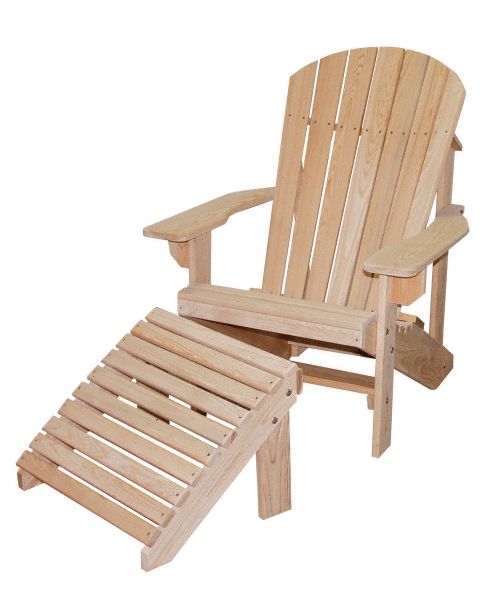 The furniture is a testification of durable and weather-resistant materials. Adirondack footrests withstand the elements and maintain their beauty over time. Whether enjoying a quiet afternoon in your backyard or hosting a gathering of friends and family, our footrests are the ideal addition to your outdoor furniture ensemble. Discover the perfect companion to your Adirondack chair, adding functionality and elegance to your outdoor oasis.
Double Adirondack Chair: The ultimate seating solution for cozy outdoor moments - the Double Adirondack Chair. Impeccable artistry, this unique piece brings together the iconic Adirondack design with ample space for two. Experience unparalleled comfort as you and a loved one unwind side by side, sharing conversations and capturing beautiful sunsets. The ergonomic contours and wide armrests offer a sublime lounging experience.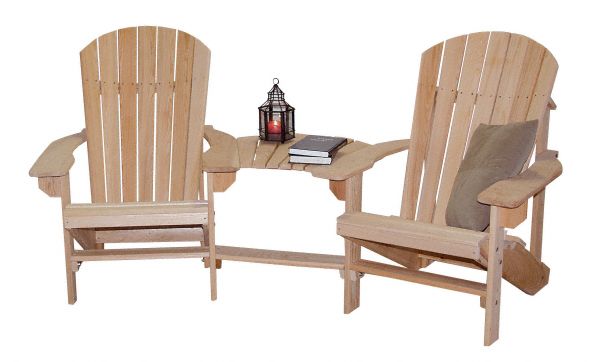 Transform your outdoor space into a romantic retreat or a social hub with the timeless elegance of the Double Adirondack Chair. Discover the perfect blend of intimacy and style, redefining outdoor relaxation.
Grandpa Glider: Experience outdoor relaxation like never before with Grandpa Glider - a timeless piece of outdoor furniture that blends nostalgia with modern comfort. Crafted with a nod to the past and focused on durability, our Grandpa Glider elevates your outdoor spaces. Imagine spending serene evenings on your porch, gently swaying back and forth on this classic glider. The Grandpa Glider encapsulates the charm of yesteryear while incorporating the latest ergonomic design for a truly comfortable seating experience.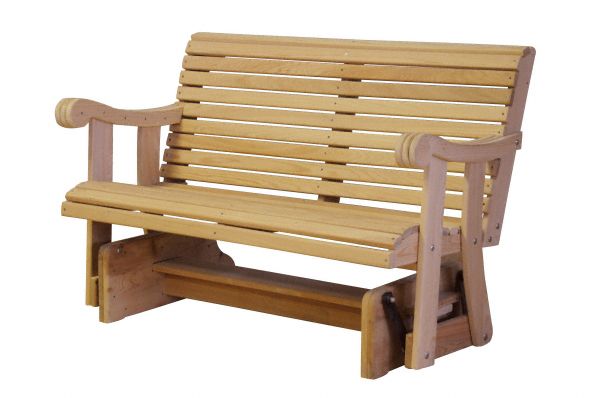 This glider stands up to the elements, ensuring longevity and minimal maintenance. Whether you're indulging in solitary contemplation or engaging in heartwarming conversations, the Grandpa Glider is your perfect companion. Rekindle memories and create new ones with this outdoor furniture gem.
Grandpa Swing: Immerse yourself in a world of relaxation and nostalgia with Grandpa Swing outdoor furniture. This range pays homage to classic design while incorporating modern craftsmanship, offering an unmatched outdoor experience. The Grandpa Swing is more than just a piece of furniture; it's a portal to cherished memories and tranquil moments. Each swing is a testament to durability and comfort, ensuring years of enjoyment in your outdoor oasis.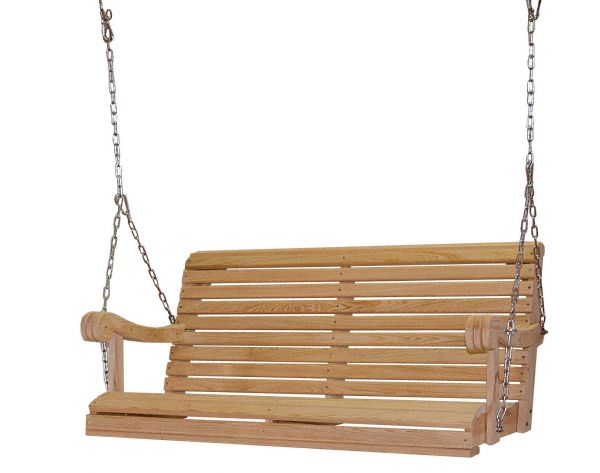 Embrace the gentle sway or swing of the Grandpa Swing as you create new memories with loved ones or find solace in the beauty of nature.
Today, Adirondack furniture remains a timeless and beloved choice for outdoor seating. Its origins in the Adirondack Mountains have left an indelible mark on furniture design, showcasing the fusion of functionality, comfort, and natural beauty. Grandpa Glider and Swing is a timeless blend of comfort, style, and nostalgic charms.
Conclusion
If you want to beautify your outdoor living space, Adirondack outdoor furniture is a timeless and iconic choice. Adirondack furniture items encapsulate the essence of outdoor relaxation, offering a perfect fusion of style and comfort. Its enduring charm and versatile designs make it an ideal companion for various outdoor settings, from tranquil gardens to bustling patios. This blog is the ultimate guide to buying your outdoor furniture.
Online Amish Furniture will make it easy with its collection of outdoor furniture. You can check out Adirondack Furniture and Grandpa Glider or Swing at our online store. Furniture for sale is easy and professional delivery is guaranteed. You can consult our furniture expert at the customer helpline number.